~Welcome To The Wolves Of Yellowstone Wolf Roleplay~
In this pack, everyone is allowed to pick on the omegas. Alphas are leaders until they turn five then Betas take over. Betas are chosen by the alphas. Pups are trained by warriors. Alphas and Betas must be mates but the alpha male and beta male can have second mates. Alpha male can have up to 10 mates, beta 8, fighters 5. She-wolves can only have 2 mates. The Beta MUST become the Alpha. Betas are chosen by the alpha. Alphas often choose a good fighter, best friend or sibling. Love blossoms everywhere.
Rules:
- Queens must have one litter every two human weeks
She wolves must have 1 every 2 weeks
-You have a maximum of two pictures
-Try and use a bit of information like how the surroundings are
-There needs to be pups as well has adults
-Send form to the manager, mccutcheon.net.com, and she will put up your wolf
Form:
Name and Nickname: Put your wolfs name then a comma then nickname (ex. Nathaniel, Nat)
Picture: TWO PICTURES MAX
Gender: she-wolf or male
Rank: look below for available ranks
Personality:
Crush: if your wolf has a mate, don't put a crush down.
Mate: 1 mate only
Pups: if your wolf doesn't have pups, don't put pups down. If your wolf is expecting pups, let us know
Played by:
Important Information:
Current Weather: Cold and windy, but pretty dry
Current Battles: none, all is peaceful
Current Enemies: none
Anything Else:
Taken:
Alpha male: Ben
Alpha female: Lillian
Elder: Thomas
Beta male: Newt
Beta female: Dalia
Medicen wolf: Kristina, Shay
Fighters: Aaron, Kai, Seamus, Devon, Ranath, Alby(6 available)
Hunters: Willow,
(4 available)
Queens: Jasmine, Aurora, Kenya, Annabeth, Yasmine
Pups: Zack, Nuka, Nooku, Asufa (unlimited)
Omegas: (unlimited)
Loners: (unlimited)
Wolves:
Thomas
Male
Elder
Crush: none
Pups: Ranath, Yasmine, Devon
Smart, confident, funny, stubborn, sarcastic
Played by: mccutcheon.net.com
Kristina
She-wolf
Crush: none
Medicen wolf
Timid, sarcastic, sharp
Played by: mccutcheon.net.com
Lillian
She-wolf
Crush: Thomas
Pups: Yasmine, Devon, Ranath
Alpha female
Sweet, over confident, caring, daring, helpful, girly, friendly and shy
Played by:Germansheperdgirl357
Dalia
She-wolf
Mate: Ben
Pups: Annabeth
Beta female
Stubborn, short-tempered, snappy, sarcastic
Played by: OPEN
Ben
Male
Mate: Dalia
Alpha Male
Pups: Annabeth
Apprentice: Devon
Sweet, thoughtful, funny
Played by: mccutcheon.net.com
Jasmine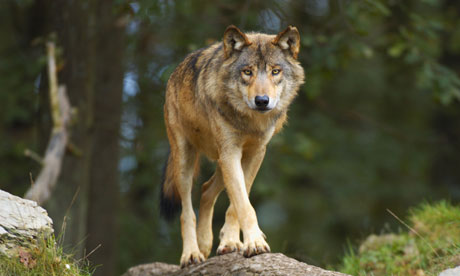 She-wolf
Mate: none
Medicen wolf
Flirty, girly, sweet, shy
Pups: Minho, Alby
Played by: OPEN
Aaron
Male
Crush: Annabeth
Just finished training to be a Fighter
Tough, confident, mysterious, confident
Training Minho
Played by: OPEN
Aurora
She-wolf
Sweet, kind, caring, daring
She-wolf
Mate: none
Pups: expecting a loners
Queen
Shy, under confident, nervous, jumpy
Training Albu
Played by: OPEN
Kai
Male
Crush: Annabeth
Being trained to be a fighter
Laid back, calm, understanding
Played by: OPEN
Newt
Male
Mate: none
Beta male
Smart, funny, good for problem solving, sarcastic
Played by: mccutcheon.net.com
Shay
She-wolf
Mate: none
Medicen wolf
Apprentice: Ranath
Awkward, smart, jumpy, bouncy, friendly
Played by: Germansheperdgirl357
Willow
She-wolf
Mate: none
Apprentice: Yasmine
Hunter
Serious, smart
Played by: OPEN
Seamus
Male
Mate: none
Fighter
Tough, distrusting
Played by: OPEN
Yasmine
Mate: none
Queen
Sweet, funny, girly, helpful, lovable, caring, never nasty, tries to hard, sometimes annoying
Relatives: parents are Thomas and Lillian, two brothers are Ranath and Devon
Played by: Germansheperdgirl357
Ranath
Male
Crush: Annabeth
Fighter
Tough, grumpy, mean
Relatives: parents are Lillian and Thomas. Siblings are Devon and Yasmine
Played by: OPEN
Devon
Male
Crush: Annabeth
Fighter
Sweet, caring, funny, shy
Relitives: parents are Lillian and Thonas. Siblings are Ranath and Yasmine
Played by: OPEN
Annabeth
She-wolf
Mate: none
Queen
Confident, sweet, friendly, happy, everyone who meets her falls in love
Relatives: Parents are Dalia and Ben
Played by: mccutcheon.net.com
Alby
Male
Crush: Annabeth
Fighter
Rough, flirty, immature, smart
Relatives: Mother is Jasmine, father is unknown. Brother is Minho
Played by: OPEN
Minho
Male
Crush: Annabeth
Fighter
Sweet, smart, caring, gentle, friendly, funny
Relatives: Mother is Jasmine, father is unknown. Brother is Alby
Played by: mccutcheon.net.com
Zack
Male
Crush: Annabeth
Pup
TBD
Relatives: Parents are Yasmine and Kai. Brothers are Asufa, Nuka and Nooku
Played by: OPEN
Asufa
Male
Crush: Annabeth
Pup
TBD
Relatives: Parents are Yasmine and Kai. Brothers are Zack, Nuka and Nooku
Played by: OPEN
Nooku
Male
Crush: Annabeth
Pup
TBD
Relatives: Parents are Yasmine and Kai. Brothers are Zack, Asufa and Nuka
Played by: OPEN
Nuka
Male
Crush: Kinda likes Annabeth but just as a friend
Pup
Cute, adoring, sweet, tiny, loving, flirty, and a daredevil
Relatives: Parents are Yasmine and Kai. Brothers are Zack, Nuka and Nooku
Played by: Germansheperdgirl357